Tony Houseman Wildlife Management Area at Blue Elbow Swamp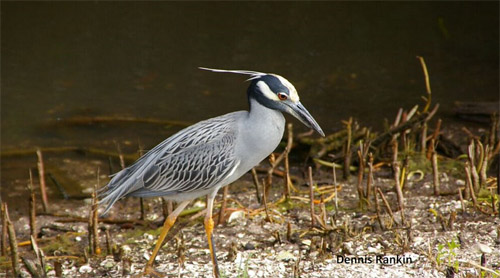 Description: Visitors can explore the Tony Houseman Wildlife Management Area from a 600-foot boardwalk with interpretive exhibits of Blue Elbow Swamp and a scenic deck with an overview of the wetlands area and cypress forest. The boardwalk and swamp are accessed from the Texas Travel Information Center in Orange. Boats can be used to navigate the water to see the highly-diverse vegetation and a wide variety of animals and birds.
Amenities: Hiking, fishing, hunting, primitive camping with picnic tables and fire rings; no public restrooms.  Bring your own water.
Location: 8096 FM 2782  Nacogdoches, TX 75964
Map & directions: The Tony Houseman WMA is located in Orange County on the Louisiana border just north of where the Sabine River flows into the Gulf of Mexico. The WMA is located east of Orange, where IH 10 crosses the Sabine River.
Admission: Open year round.  Check the website or call office for areas closed during hunting or breeding seasons.
Contact: 936-569-8547
Website:  Click here.