East Texas Arboretum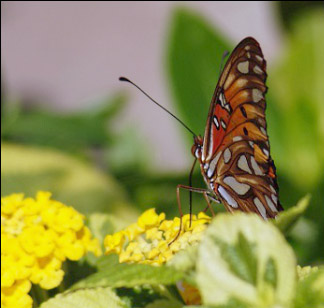 Description:  Winding, spring-fed streams and two miles of woodland trails entice visitors to explore the hundred-acre East Texas Arboretum at the edge of Athens.  Traverse the 115-foot suspension bridge as you search for camouflaged frogs, listen to the buzz of insects, and spot elusive deer scurrying out of sight in this beautiful woodland.  Whether your interests trend to colorful fall foliage or the beautiful greens of spring, you'll enjoy this woodland stroll over dry hills and through hardwood forest, seasonal bogs, and wetlands along Walnut Creek.  The arboretum also features historical buildings, a water garden, and a variety of demonstration gardens, including butterfly, cottage, display, herb, kitchen, native plant, perennial, master gardeners' Dream Garden, and roses. 
Amenities: Hiking trails, including a 1/3 mile ADA accessible trail, gardens, exhibit/educational areas.
Location: 1601 Patterson Rd. Athens, TX 75751  (Hwy 175 inside Loop 7)
Directions/map: From Loop 7, take Bus. Hwy. 175 south to Patterson Road on the right.
Location map: Click Here
Admission:  Adults $4.00, children $1.00, ages 3 and under free, students & seniors $3.00; Arboretum members free
Contact:  903-675-5630         
Website:  Click Here
Facebook:  Click Here