Martin Dies, Jr. State Park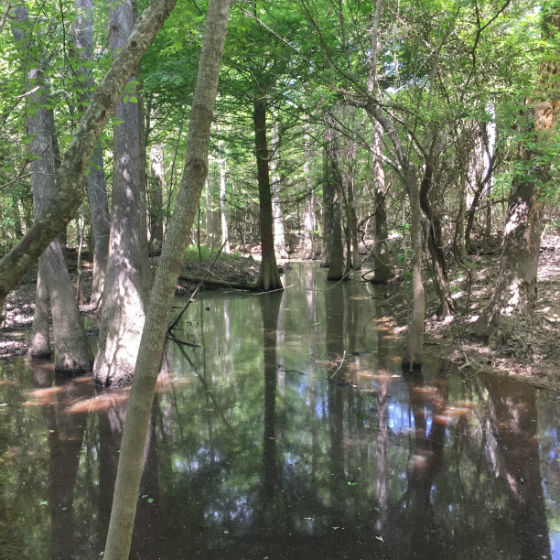 Description: Eight miles of eight scenic miles of hiking and biking trails meander through the forest attract visitors to the 730-acre Martin Dies, Jr. State Park, located on the northern edge of the Big Thicket, at the forks of the Angelina and Neches rivers. The scenic sloughs of the park's paddling trails, described at   Martin Dies Jr. State Park Paddling Trails (Walnut Slough, Sandy Creek, & Neches Trails) provide endless opportunities for kayaking and canoeing, both for beginners or expert paddlers looking for a back country tour. The exceptional biodiversity of the park supports abundant wildlife, with the footbridge on the Walnut Ridge Unit a popular location for spotting birds, mammals and reptiles.
Amenities: Hiking, biking, paddling, fitness trails, boating, fishing, swimming, camping, equipment rentals, and guided activities such as educational programs and paddling tours.
Location: 634 Park Road 48 South, Jasper, TX 75951
Directions/map: To reach the park from U.S. Highway 69, travel 17 miles east from Woodville on U.S. Highway 190. From U.S. Highway 96, travel 12 miles west from Jasper on U.S. Highway 190. Or from Houston, take U.S. Highway 59 north to Livingston, and then travel east on U.S. Highway 190 for 65 miles to the park via Park Road 48.
Click here.
Interactive trails map: Click here.
Admission: 7am – 10pm. Adults $4, children 12 and under free.
Contact: 409-384-5231 
Website: Click here.
Facebook: Click here.