Village Creek State Park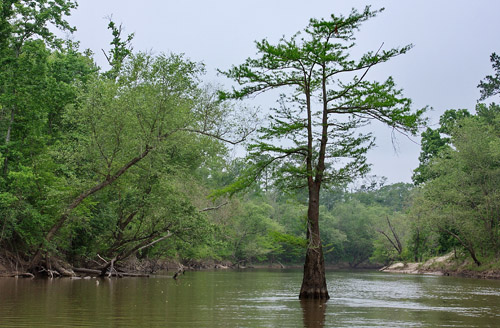 Description: Trek through Village Creek State Park and encounter life in rare variety. Yucca and prickly-pear cactus grow only a short walk from swamps of cypress and tupelo. Wood ducks feed in backwater sloughs as a hooded warbler sings from a nearby tree. From towering longleaf pines to small carnivorous sundews, park life presents a wondrous array of contrasts. Or paddle the Village Creek Paddling Trail, which you can access from the park's canoe launch. Several outfitters and guide services can help with your adventure.
Amenities: Hiking, paddling, camping, fishing, mountain biking, wildlife viewing. Some activities suspended due to flood damage; contact the park office.
Location: PO Box 8565, Lumberton, TX 77657
Directions/map: From Beaumont, take U.S. Highway 69/96 North and take the Mitchell Road exit onto Mitchell Road (just before the U.S. Highway 69/96 split). Go approximately 0.4 miles on the access road and turn east (right) onto Mitchell Road. Then turn immediately north (left) onto FM 3513 (Village Creek Parkway). Go approximately two miles and turn east (right) on Alma Drive. Cross the railroad tracks (veer to the left) and continue 0.5 miles to the park entrance.
Site map: Click here.
Admission: 8am – 10pm. Adults $3, children 12 and under free.
Contact: 409-755-7322 
Website: Click here.
Facebook: Click here.