Sabine National Forest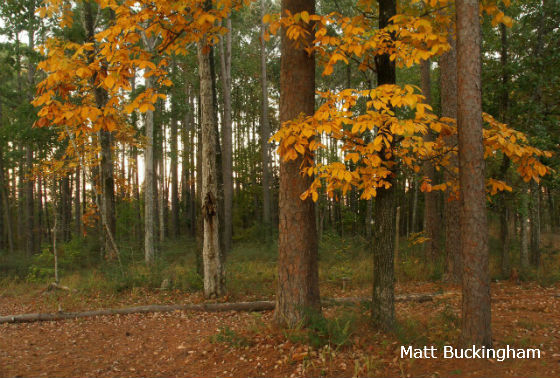 Description: The eastern part of the Sabine National Forest outlines Toledo Bend Reservoir, the fifth largest man-made reservoir in the United States and a nationally known recreation attraction. Recreation developments adjacent to Toledo Bend Reservoir are extensive. Private facilities range from fish camps, with marinas and primitive camping, to highly developed lodge and motel type facilities. Outdoor recreation opportunities in the Sabine National Forest include fishing, hunting, camping, hiking, horseback riding, and mountain biking. The 28-mile Trail Between the Lakes hiking trail extends from Lakeview Recreation Area on Toledo Bend Reservoir to Highway 96 near Sam Rayburn Reservoir. Moore Plantation Wildlife Management Area is also contained within the Sabine National Forest. Many miles of roads that go through the woods are open to bicycles and horseback riders. Hiking is at its best in the early spring and fall when the forest is filled with blossoms and colorful leaves.
Amenities: hiking, fishing, hunting, camping, picknicking, horseback riding, and mountain biking.
Location: 5050 Hwy 21 East Hemphill, TX 75948
Directions/map:
Location map: Click here.
Site map: Click here.
Admission: Open year round.
Contact: 409-625-1940
Website: Click here.
Facebook: Click here.