Sabine River Sandbar Paddling Trail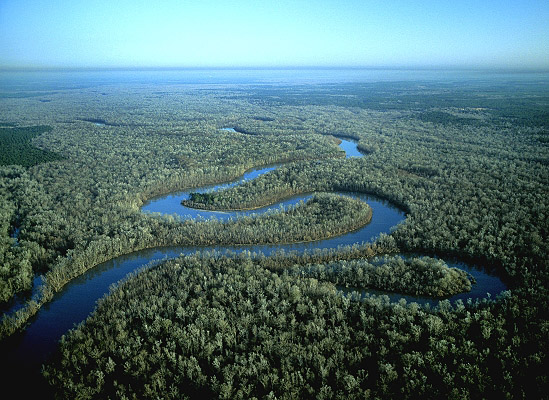 Description:  The beautiful 16-mile Sabine River Sandbar Paddling Trail is a satisfying paddle past gleaming white sandbars.  This stretch of the river is popular for fishing, especially during the white bass spawning run from February to April each year.  The stretch typically takes about five to seven hours to run.  For those who want to make it an overnight trip, the sandbars make excellent campsites.  Panola County and the Panola County Chamber of Commerce have nominated the Sandbar Trail as a State Paddling Trail and its designation is pending.
Amenities:   Paddling, fishing, birding, primitive camping
Location:   On the Sabine River in Panola County southeast of Carthage
Directions/map:
  To put-in:  From Carthage, head southeast on US Hwy 59 for about three miles, then turn east on FM 2517 for 4.5 miles to the public boat ramp on the northeast side of the bridge crossing the river.
  To take-out: From Carthage, head south on FM 699 for about 15 miles, then go east on CR 430 for 3.2 miles to CR 432.  Take CR 432 for 0.3 mile to CR 438.  Go north on CR 438 about a mile-and-a-half until it comes to a dead end at the McFadden Landing public boat ramp.
Float Time: 5-7 hours
Admission: open year-round
Outfitters: 
This list may not comprehensive; inclusion in this list does not constitute an endorsement.
·          River Ridge, 529 PR 831, Tenaha, TX  75974, 903-693-4441, www.riverridge.com
·          Wings and Whitetails Sporting Goods, 538 S. Shelby, Carthage, TX, 75633, 903-693-6129
Important note:  Many paddling trails flow through private property. When the land along a trail is private, paddlers may take out on sandbars within the riverbed, but exiting a canoe or kayak above the riverbed is trespassing.
Care must be taken when paddling to provide for the safety of all passengers.  State and federal laws require operators of paddlecraft to have a personal flotation device for each person on, an efficient sound-signaling device, and, if paddling after sunset, a light source visible from 360 degrees.  Texas Parks and Wildlife Department offers safety tips for paddlers and, with its Texas River Guide River/Stream Flow Application,  utilizes data from the U.S. Geological Survey (USGS) to provide real-time flow levels for rivers and streams.