Village Creek Paddling Trail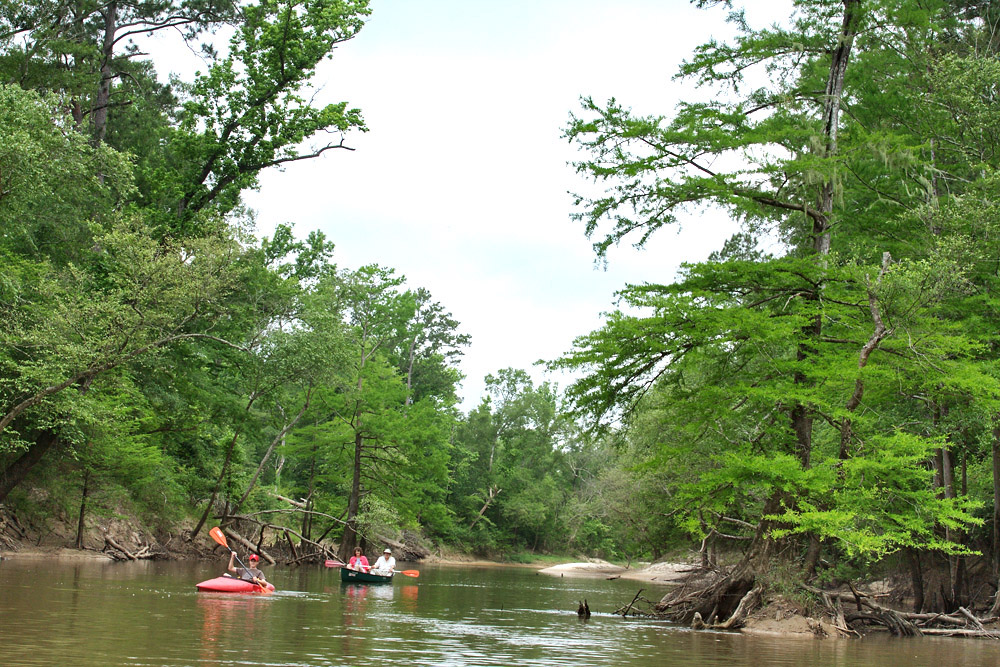 Description: The 21-mile Village Creek State Paddling Trail is one of the loveliest paddling opportunities in Texas.   With beautiful white sandy beaches and sandbars, amazing wildlife diversity and tall cypress and other hardwood trees, this exquisite paddling trail is not to be missed.  The Village Creek Paddling Trail has multiple access sites, allowing visitors to take an easy two-hour paddle or an overnight adventure. 
Location: Extending from three miles east of Kountze to the Village Creek State Park just east of Lumberton, Village Creek State Paddling Trail has five access points, FM 418 near Kountze, the SH 327 bridge, Baby Galvez Landing, US Hwy 96, and the state park.

Directions/map:
Directions to Access Points: Click Here
Float Times:  Individual segments of the trail can be paddled in 2 to 5 hours of paddling. The entire trail is too long to paddle in one day.  Overnight camping permits are free and available at the Big Thicket National Preserve Visitor Center. Lengths and estimated float times for each segment:
FM 418 to SH 327 – 8.6 miles, 4-6 hours
SH 327 to Baby Galvez Landing – 2.1 miles, 1-2 hours
Baby Galvez to US 96 – 7.1 miles, 3-5 hours
US 96 to Village Creek State Park – 3.2 miles, 1-3 hours
Website: Click here.
Outfitters:
This list may not comprehensive; inclusion in this list does not constitute an endorsement.
Eastex Canoes, 50 Turtle Creek Dr., Silsbee, TX 77656 
(409) 385-4700   http://www.eastexcanoes.com/
Important note: Many paddling trails flow through private property. When the land along a trail is private, paddlers may take out on sandbars within the riverbed, but exiting a canoe or kayak above the riverbed is trespassing.
Care must be taken when paddling to provide for the safety of all passengers.  State and federal laws require operators of paddlecraft to have a personal flotation device for each person on, an efficient sound-signaling device, and, if paddling after sunset, a light source visible from 360 degrees.  Texas Parks and Wildlife Department offers safety tips for paddlers and, with its Texas River Guide River/Stream Flow Application, utilizes data from the U.S. Geological Survey (USGS) to provide real-time flow levels for rivers and streams.