Caddo Lake State Park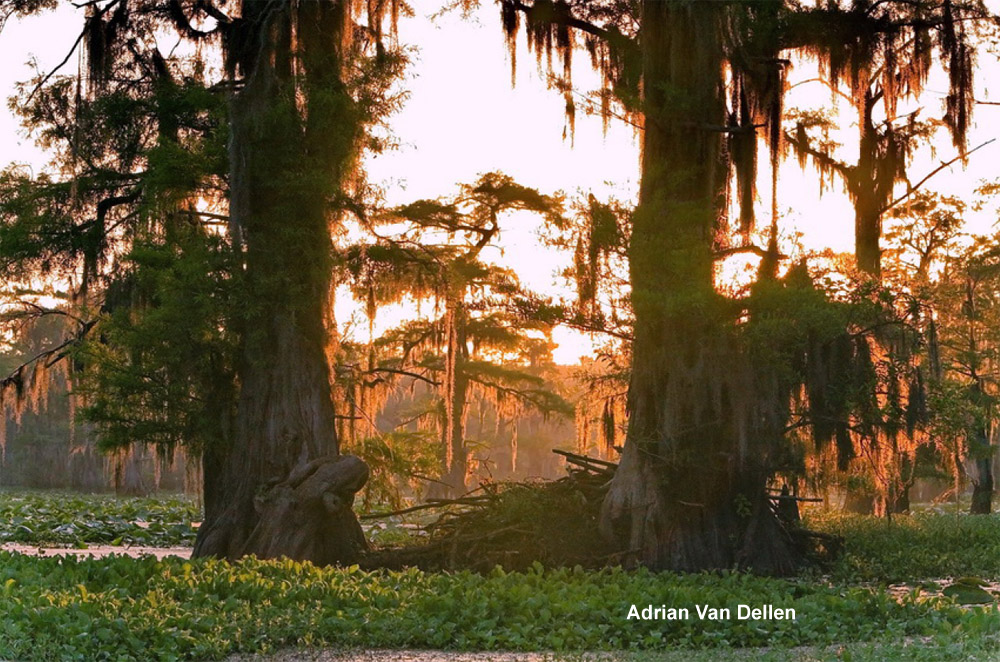 Description: Visitors to Caddo Lake State Park ooh and ahh over its beauty. Bald cypress trees draped with Span­ish moss tower over Caddo Lake. Because the vegetation is so lush, much of the lake is a maze of sloughs, bayous and ponds. The park affords excellent access to the lake, noted for its fishing, paddling, and amazing wildlife viewing and birding opportunities. Several looping trails in the park connect with each other to offer the hiker a choice of length and degree of elevation.  Paddle these waterways, stay in a historic cabin, or try your luck fishing. Caddo Lake State Park is an East Texas treasure! 
Amenities: Hiking, paddling, picnicking, fishing, boating; equipment rentals and ranger-led activities available.
Location: 245 Park Road 2, Karnack, TX 75661
Directions/map:  Travel north of Karnack one mile on State Highway 43 to FM 2198; go east for 0.5 miles to Park Road 2. The park is 15 miles northeast of Marshall.
Location map: Click Here
Admission: Open daily (no entrance gate). Adults $3, children 12 and under free.
Contact: 903-679-3351. 
Website: Click Here
Facebook: Click Here