4C National Recreation Trail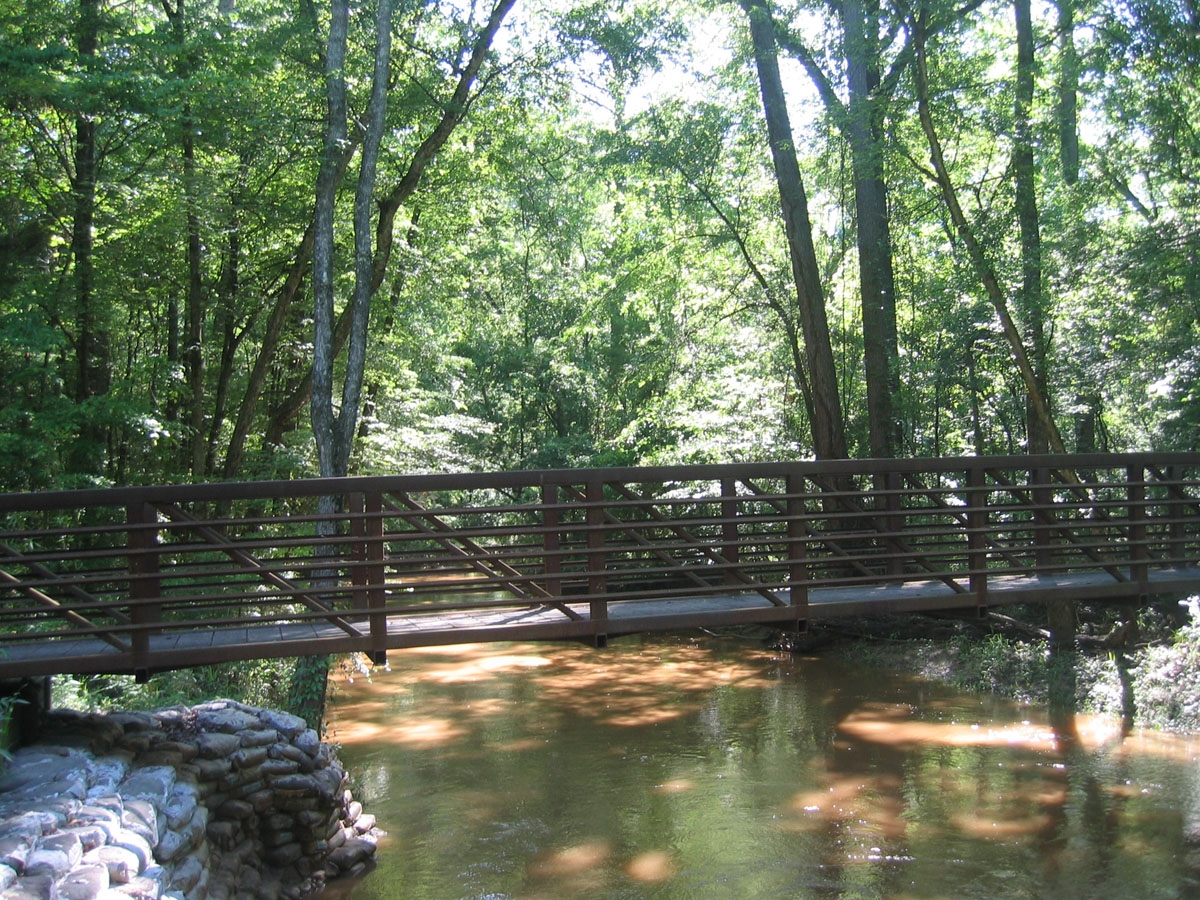 Description: Named for an early logging operator (the Central Coal and Coke Company), the twenty-mile 4C National Recreation Trail runs from  Ratcliff Lake Recreation Area on the south end through the Davy Crockett National Forest's towering pines, bottomland hardwoods, boggy sloughs, and upland forests to the famed Neches Bluff Scenic Overlook on the north end. Midway up the trail is the Walnut Creek campsite with five tent pads, a shelter, and pit toilet. Neches Bluff Overlook offers a panoramic view of pine-hardwood forests in the Neches River bottomland. Watch for abandoned tramways used to transport virgin timber when the region was first logged in the 1920's. White rectangular tags on trees make the trail easy to follow. No horses, bikes, or off-road vehicles permitted.
Amenities: At Ratcliff Lake Recreation Area: camping, fishing, swimming, restrooms with showers, a playground area, and, by reservation, an amphitheater and group shelters. At Neches Bluffs Overlook: picnicking and primitive camping facilities. 
Directions/map: Ratcliff Lake Recreation Area (southern access) is on Texas Hwy 7, one mile west of Ratcliff and twenty miles east of Crockett.  From Lufkin, take Hwy 103 west for 16 miles, then Hwy 7 for twelve miles. For Neches Bluffs Overlook (northern access), take Forest Road 511 off Texas Hwy 21 about three miles southwest of Caddo Mounds State Historic Site, twenty-six  miles northeast of Crockett, and just under ten miles southwest of Alto. Once on FR 511, go .5 miles then veer left onto 511-A.
Location map: Click here.Davy Crockett NF map - click here.
Admission: Ratcliff Lake Recreation Area is open year round, $3 per vehicle. 
Contact: 936-655-2299
Website with downloadable trail maps:  Click here.