Angelina-Neches/Dam B Wildlife Management Area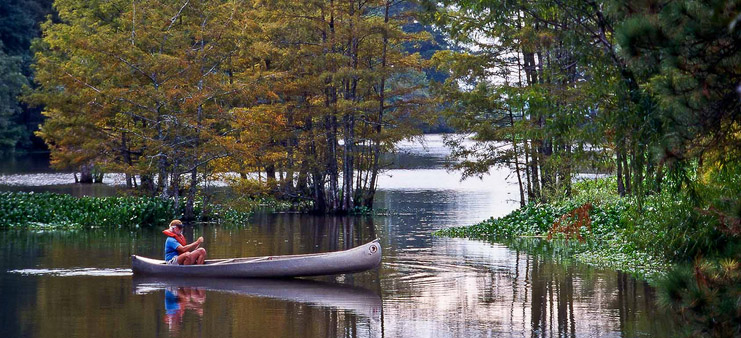 Description: The Angelina-Neches/Dam B Wildlife Management Area has been described as one of the most diverse wildlife habitats in Texas. Located at the confluence of the Neches and Angelina Rivers, it is popularly referred to as "the Forks".  The WMA's 12,636 acres boast native mature hardwood trees, including water oak, cypress, sweet gum, and red oak.  Upland sites support stands of mature loblolly and shortleaf pine. An information kiosk describes the developed trails, which feature number posts matched to a brochure available at the kiosk. One route about 2 1/2 miles long winds through the WMA, providing an informative tour of all six habitats. A second path is 3/4 mile long and takes the visitor through four of the native environments.
Amenities: Paddling, hiking, biking, hunting, fishing, primitive camping (accessible by boat), wildlife viewing. No water or restrooms. 
Location: 8096 FM 2782, Nacogdoches, TX 75964
Directions/map: The Angelina-Neches/Dam B WMA is located in Tyler and Jasper counties, about 125 miles north of Houston. Take US 59 north to Livingston and connect to US 190 and continue east another 50 miles to the entrance to Martin Dies, Jr. State Park, located on the east side of B.A. Steinhagen Reservoir. Information is available in the state park's Walnut Ridge Unit information station or the park headquarters at Hen House Ridge Unit. 
Admission: Open year-round 
Contact:  936-569-8547
Website: Click Here